At MP Systems we design and construct filling lines with great flexibility for multiple products with different characteristics. Our solutions are ideal for companies that have a wide range of productions and that want to maximise the profitability of their products.
Changing the format is very quick and simple, thereby reducing machine downtime and allowing a variety of containers to be used.
This equipment has been designed for use with liquid filling lines, and can be used with viscous, foamy and conductive liquids.
Stainless steel structure.
Quick and easy format change.
Simple and intuitive control panel.
Servo motors for automatic positioning.
Manual or automatic adjustments for different formats.
Container washing and drying systems.
Touchscreen HMI displaying detailed statistics and production history in real time and models for different formats.
Communication via Ethernet or remote for control with a Smartphone or Tablet.
Constructed in accordance with CE Regulations.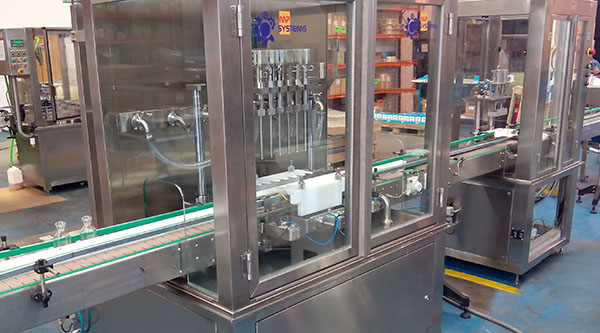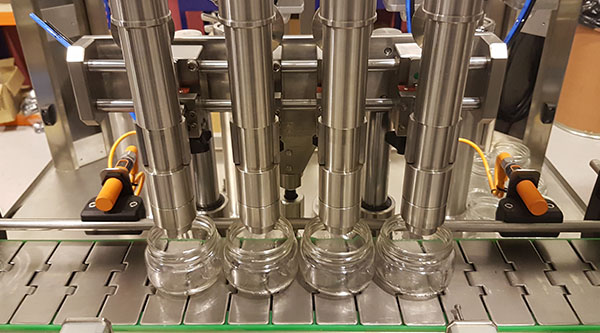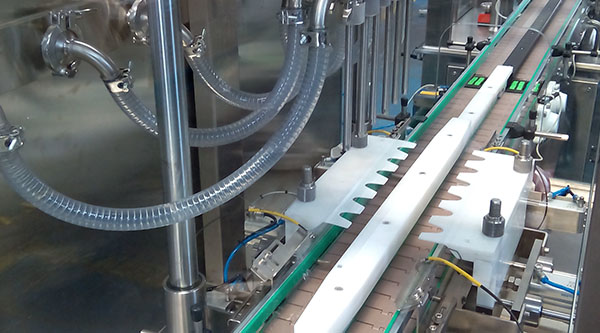 LINEAR
Suitable for filling liquid and cream products. Depending on the type of product, injection pumps, flowmeters or volumetric cylinders are used. Very quick and easy format change.
MONOBLOCK
Very versatile machine, suitable for nearly all types of containers. Ideal for very varied production. Includes adjustable stations for dispensing, threading and capping for different formats. Version with "godet" holders for unstable containers.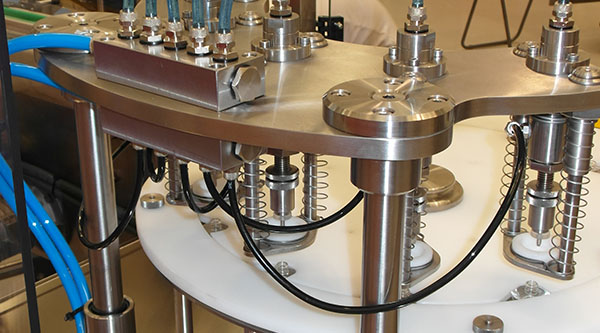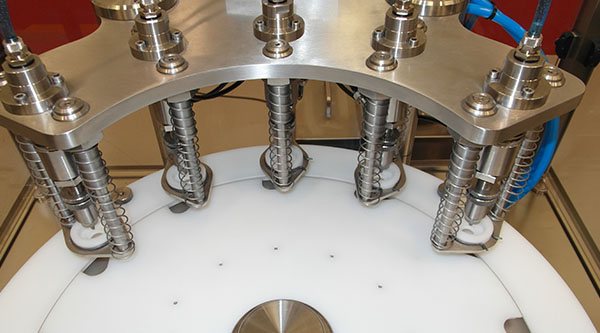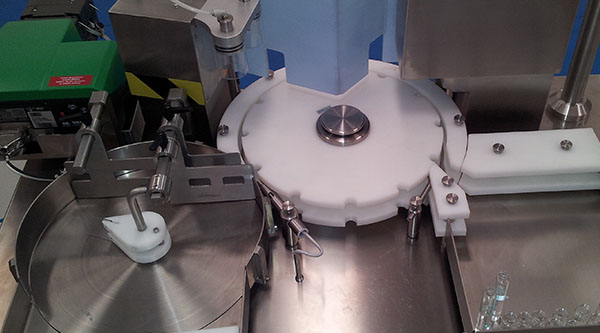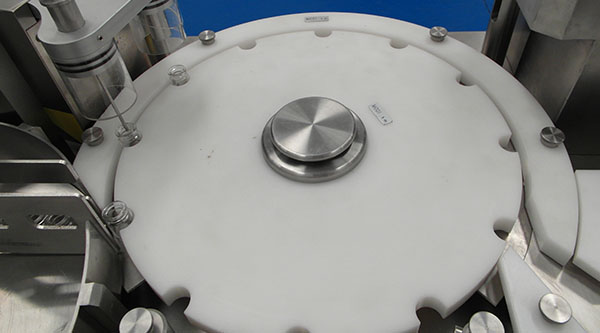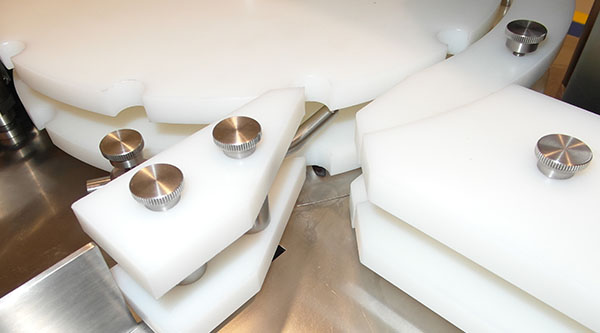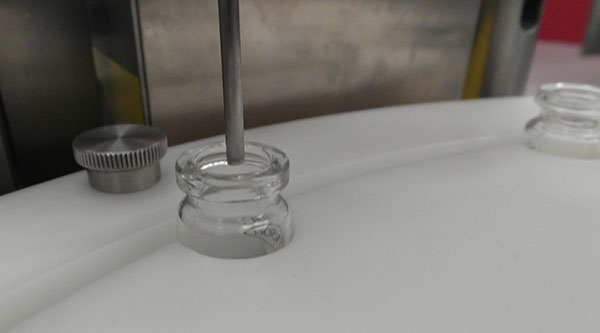 MINIBLOCK
Bench type machine for dispensing into small containers. Versatile and very precise filling. Threading equipment can also be fitted.
SEMIAUTOMATICS
Ideal machines for short and varied productions. Manual dosing adjustment, with the option of fitting a servo motor for automatic adjustment. Tabletop equipment, although it can also be installed on a base plate, on a conveyor belt or fitted into an automatic process.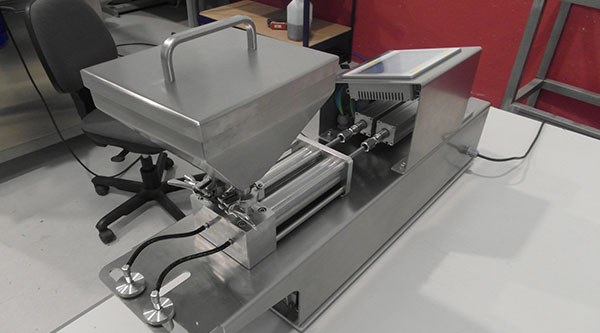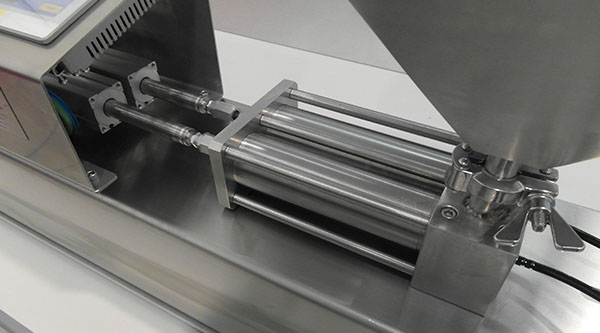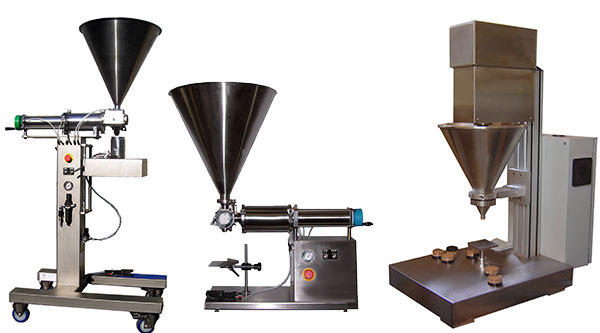 MÁQUINA MONOBLOC -DOSIFICADO Y ROSCADO-
DOSIFICADORA EN ESTRELLA -4 CAÑOS-
DOSIFICADORA EN ESTRELLA -VACIO-