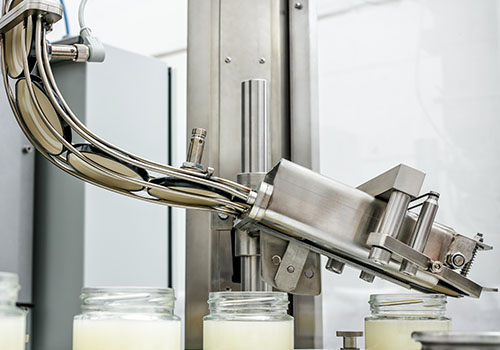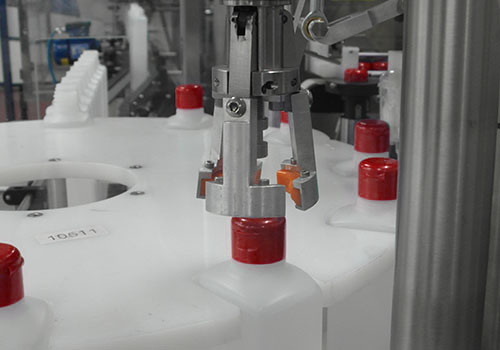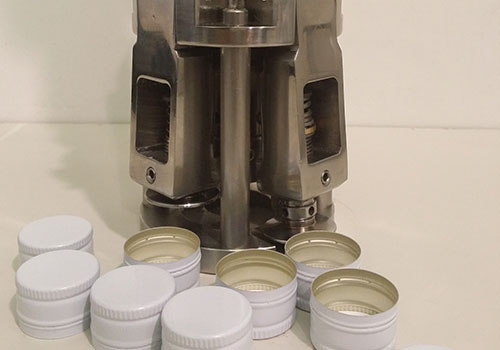 At MP Systems we design and manufacture cap threading machines for all types of container formats. We design versatile machines for different cap formats, made of different materials and with different dimensions.
Using the touchscreen interface, the operator can adjust the speed and the thread torque, thereby adapting the machine to the product.
At MP Systems we design and manufacture threading and capping machines for all types of caps and container formats.
Rotation speed of the threading heads can be adjusted from the control panel.
Servo motors for pre-threading and threading. Tightening torque control for 100% of the production.
Versatility: quick format changes with no adjustments needed.
Automatic machine emptying.
Variety of production checking technology: height measuring, computer vision, detection of micro-pores, sealing control, etc.
Ejection of defective or badly inserted caps.
Simple, minimal maintenance.
Touchscreen HMI displaying detailed statistics and production history in real time and models for different formats.
Communication via Ethernet or remote for control with a Smartphone or Tablet.
Suitable for use in clean room or with GMP regulations.
Constructed in accordance with CE regulations.
ROSCADO DOBLE EN ESTRELLA
ROSCADORA PICK & PLACE Y ROSCADO EN ESTRELLA -MONOBLOC-
ROSADORA DE VÁVULA EN ESTRELLA