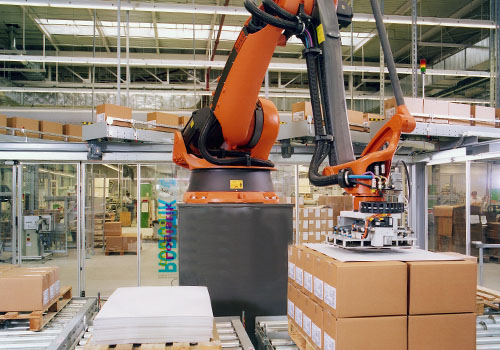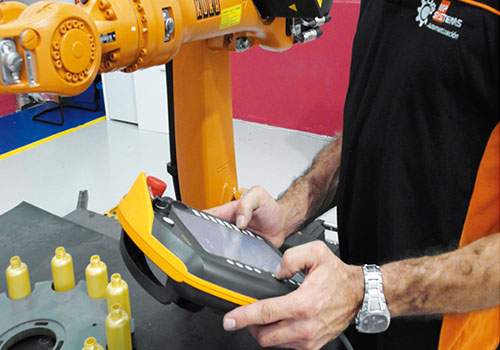 At MP Systems, we design, manufacture and install robotic palletising cells to suit each customer's needs, thereby achieving greater product profitability.
The design of the robot claw is an element that really sets us apart, as it guarantees perfect handling of the product, regardless of its size, weight or shape.
Very quick cycle times.
High productivity.
Optimisation of space.
Precision, flexibility and multi-purpose.
Quickly pays for itself.
Easy to operate and programme.
Any type of pallet.
TYPES OF PALLETISING:
Cardboard box palletising.
Plastic box palletising.
Sack palletising.
Box pallets, caged and boxed.
Depalletising.
Stacking pieces.